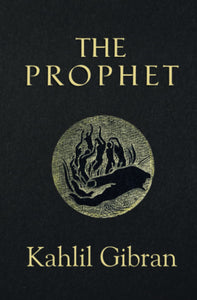 The timeless in you is aware of life's timelessness. And knows that yesterday is but today's memory and tomorrow is today's dream.


Through the voice of the prophet AlMustafa, Kahlil Gibran touches on the many intricacies of life and the human condition. Love, marriage, children, friendship, joy and sorrow — just a sample of the wide ranging thoughts that effortlessly touch on the mind and soul.

An inspiration to millions of people,
The Prophet
by Kahlil Gibran is widely considered to be a masterpiece of spiritual poetry. This book contains all twelve original drawings Gibran created specifically for
The Prophet
upon its first publication.