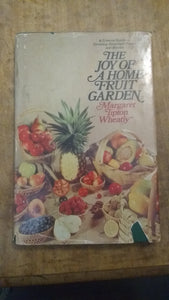 A simple, concise guide to fruit gardening that shows the beginner how to:
 - Plan your fruit garden: how to choose healthy plants suited to your conditions and select varieties to give you a fresh fruit supply throughout the growing season.
 - Provide proper care: How to prepare the soil; water, feed and mulch the plants; and control insects.
 - Manage fruit trees throughout the year: how to correctly plant and prune the trees, support the heavy laden branches, harvest the fruit, and prepare the plants for winter.
 - Manage berries year round: how to plant, prune, harvest, and winter over bush, cane, and trellis berries.
  You can have fruit in the first season or plan for decades of expansion. Armed with this book, you need turn no further than the garden.