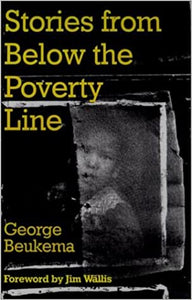 From real stories of people who experience urban poverty spring hope and inspiration for today's church. Stories from Below the Poverty Line provides fresh, compelling lessons for Christians preparing for mission in this new century.
Chronicled are accounts of tragedy and triumph in the inner city that bring new meaning to age-old Christian themes. From the homeless we learn about community, from public housing residents about servanthood, from a gang leader about grace, and from a Guatemalan mother poised to commit family suicide about hope.
Equally compelling are bridge-building links between urban and non-urban settings.