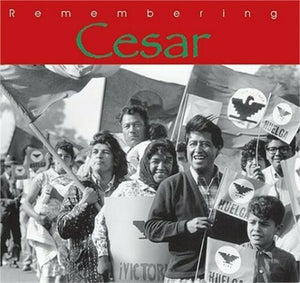 Remembering Cesar : The Legacy of Cesar Chavez by Paul Chaves 

In this collection of remembrances by those who knew Cesar Chaves best, a portrait of an uncommonly complex man, both driven and focused, yet humble, empathic and exceedingly principled emerges. The reader gains and understanding of the yoke Cesar chose to place upon his own shoulders, as well as the ideals he employed to accomplish for the migrant farm-workers, America's most powerless, what many predicted would be impossible.

The contributors include the famous-- Edward James Olmos, Henry Cisneros, Martin Sheen, Coretta Scott King, Jerry Brown and others--members of the Chavez family, UFW staff and farm workers themselves.