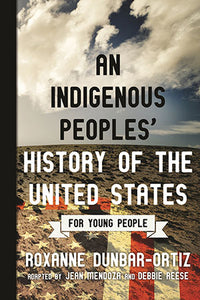 ..for Young People       A young readers' edition.
Spanning more than 400 years, this classic bottom-up history examines the legacy of Indigenous peoples' resistance, resilience, and steadfast fight against imperialism.

The original academic text is fully adapted by renowned curriculum experts Debbie Reese and Jean Mendoza, for middle-grade and young adult readers to include discussion topics, archival images, original maps, recommendations for further reading, and other materials to encourage students, teachers, and general readers to think critically about their own place in history.